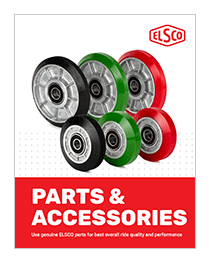 Use genuine ELSCO parts for best overall ride quality and performance
Genuine ELSCO roller wheels are the contractor's best option for replacement parts for original ELSCO equipment. No other replacement roller wheel offers the same combination of superior materials, precision engineering, and quality control. 
Other Accessories and Replacement Parts such as adjustable stops, cover guard kits, seismic retainer plates, and more are also available.