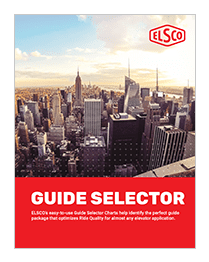 For years our customers have relied on our easy to use Application Charts to help with guide selection. These charts let you quickly cross reference the key elevator parameters to help find the perfect guide for your application.
Download the Application Charts here
You can also reach out and Contact Us directly using our online form submission.